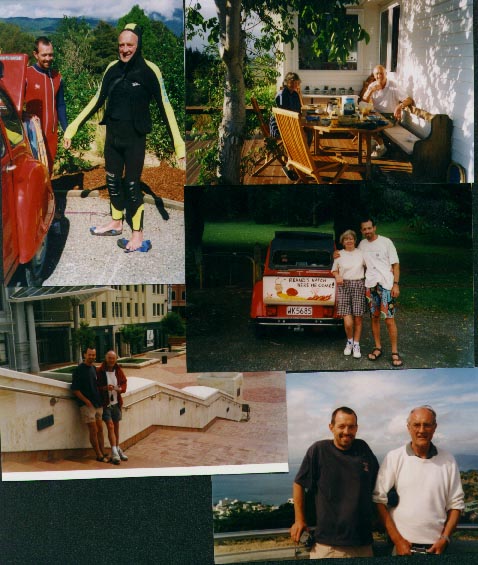 Andy's family 
                                                                      Back to
Family & Friends
Home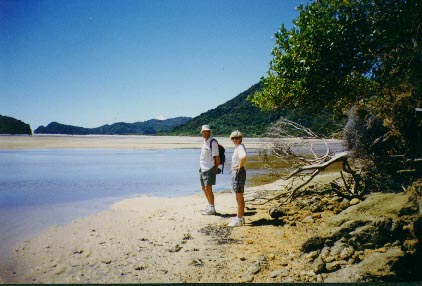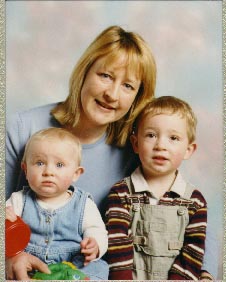 Andy's sister Jane, with Lara and Nicholas

Andy's parents Jack & Chris walking in Abel Tasman National Park, in February 2000

Andy and Jack about to float down the stream at Pupu Springs

Jack and Kris's mother Annette, in Hawke's Bay

Andy & Jack in Wellington's Civic Square

Andy's parents visit

Finally, Andy managed to persuade his parents (Jack and Chris) to make the long-ish journey to New Zealand to visit him, last February.

They broke their journey in Los Angeles, Hawaii and Samoa, where on Andy's recommendation, they stayed at Aggie Grey's hotel.

On arriving in New Zealand, the worst summer weather for many years greeted them. They spent a couple of days at Andy Chris and Kris's house in Wellington, in strong winds, grey skies and drizzle. Then Andy accompanied them to the South Island.

Typically, Mum ooed and aahed over the shops in Nelson, and the more expensive houses, whilst showing little interest in the splendid mountain vistas, forests and wilderness that New Zealand is famous for. Andy did manage to get his mum to do a longish wilderness walk along the incomparable Abel Tasman coast to the Awaroa Lodge for lunch, though. (And it was sunny!).

Getting back to Wellington, Chris and Jack hired a car, and traveled up the North Island. The stopped briefly in Napier at Kris's parents, then on to Taupo, Rotorua, and Warkworth (!). Then back to England via Australia and Singapore (which Mum loved- very clean!).

Andy's parents now have a much better appreciation of his life in New Zealand, the wonderful country, and just how much rotten window framing needs replacing in his house.