Kate Maddison has written an excellent account of the
Wanaka Nationals
that Andy and Kris went to in February 2000.  The Wellington contigent of
Colin
, Laurie, Andy and Kris managed to come last equal!  It wasn't helped by crash landing in matagouri at frequent intervals.  (Andy won a prize for landing in the stuff three times in a row).  Matagouri has thorns that makes boxthorn look tame!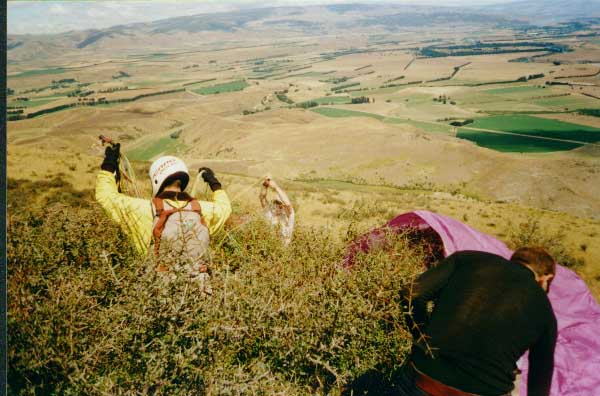 Andy crashed and burned on take-off....  He missed an excellent thermal which took lots of pilots at least 20 km.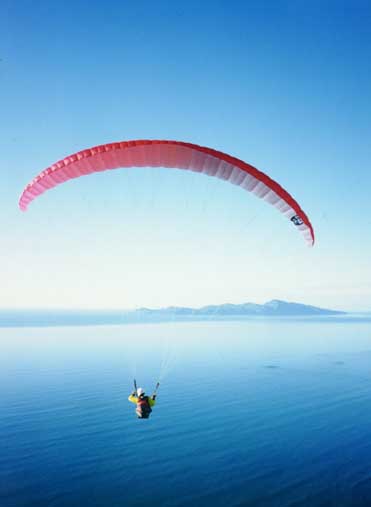 Andy flying at Paekakariki, with Kapiti Island in the distance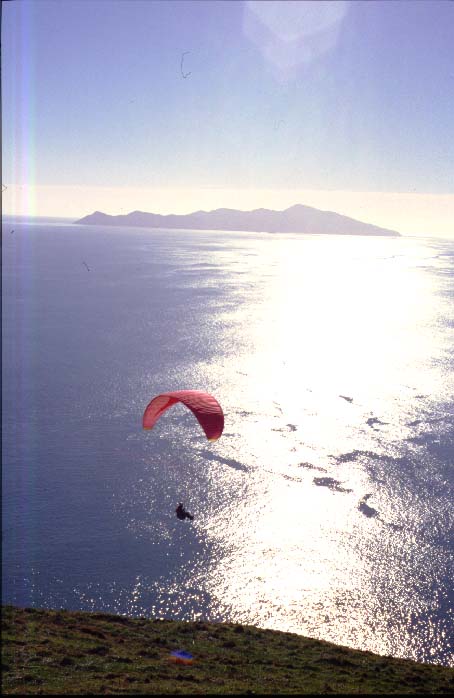 Kris at Pukerua Bay flying his new Nova X-ray for the first time.    
Home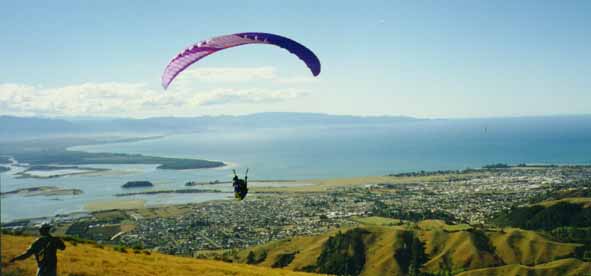 Barnicoat Hill - where Kris learnt to fly....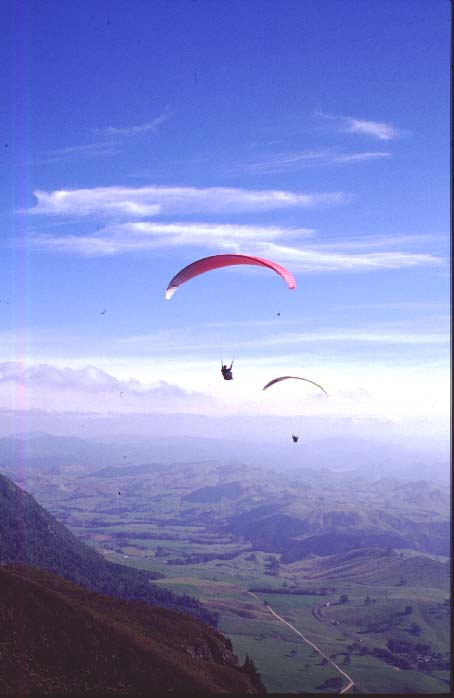 Andy, Colin & Kris went flying at the Paeroas, near Rotorua during 2000.

The land area is right next to the campground - which has its own hotpool!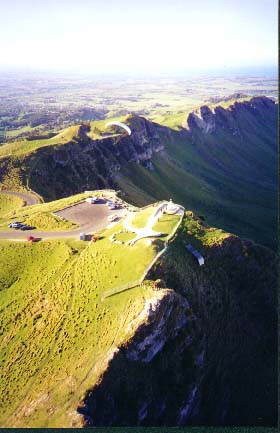 Kris flew above Te Mata Peak, in Hawke's Bay during October